Clubs
[[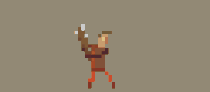 |230px|{{{Name}}}]]
An early weapon combo for a club. Very little of it was actually implemented.

Clubs are usually slow, but very powerful.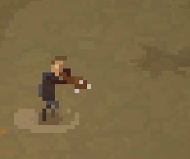 "A heavy club. Unwieldy, but effective."
Base Cost: 20g
Damage: 1
Attack Speed: -1
Range: 0
Ad blocker interference detected!
Wikia is a free-to-use site that makes money from advertising. We have a modified experience for viewers using ad blockers

Wikia is not accessible if you've made further modifications. Remove the custom ad blocker rule(s) and the page will load as expected.